Get your ultimate Serenity and Success guide for free - The ABCs of essential oils for a successful back-to-school season.
Back to school is upon us, are you ready to face the challenges ahead? Armed with our free eBook, turn this stressful time into a positive and rewarding experience for you and your children.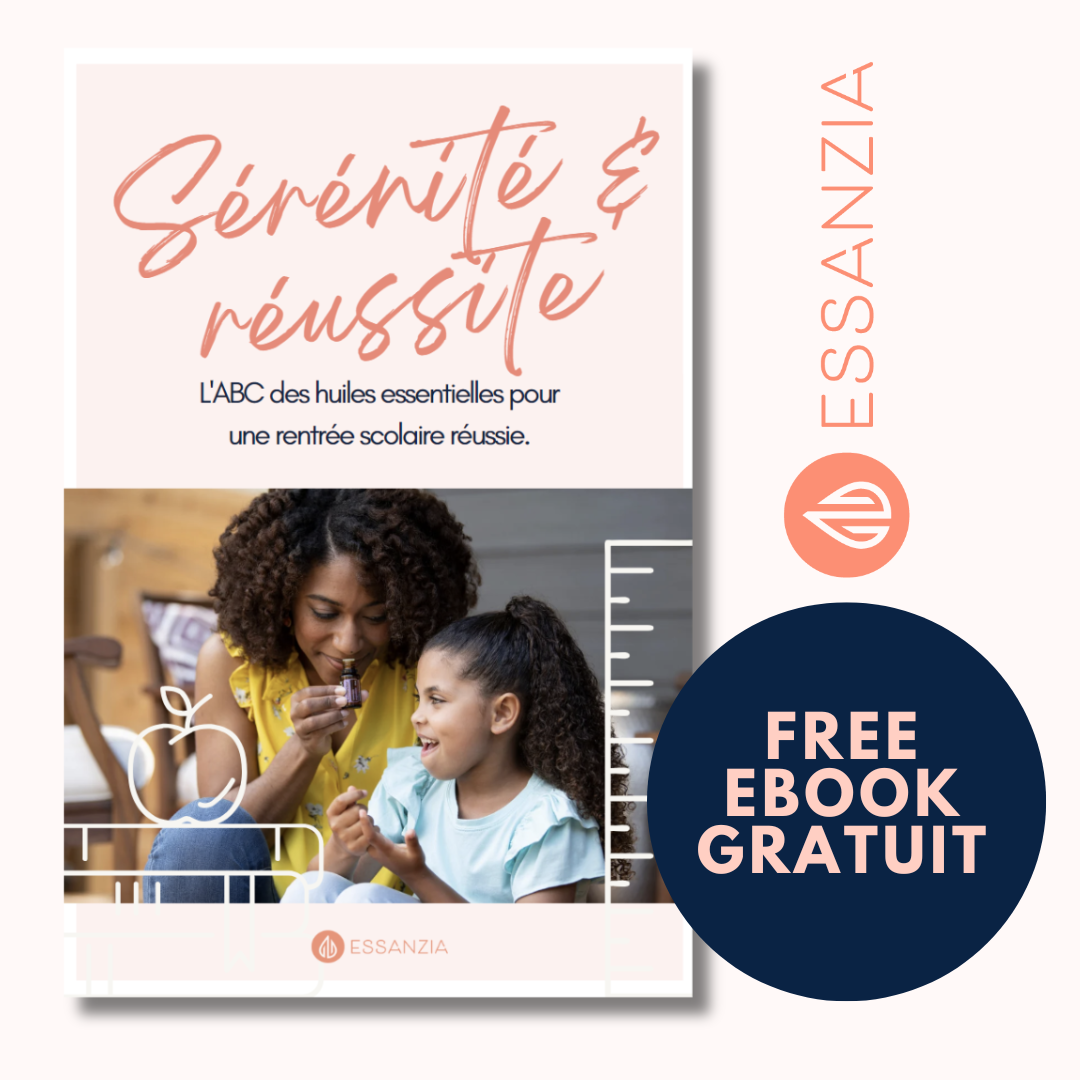 Your guide to a less stressful back to school!
Back to school is a new chapter for your child... and a challenge for you as a parent. Excitement, stress, concentration, disturbed sleep, and all those little health worries that each new school year brings... How to manage them?
Free download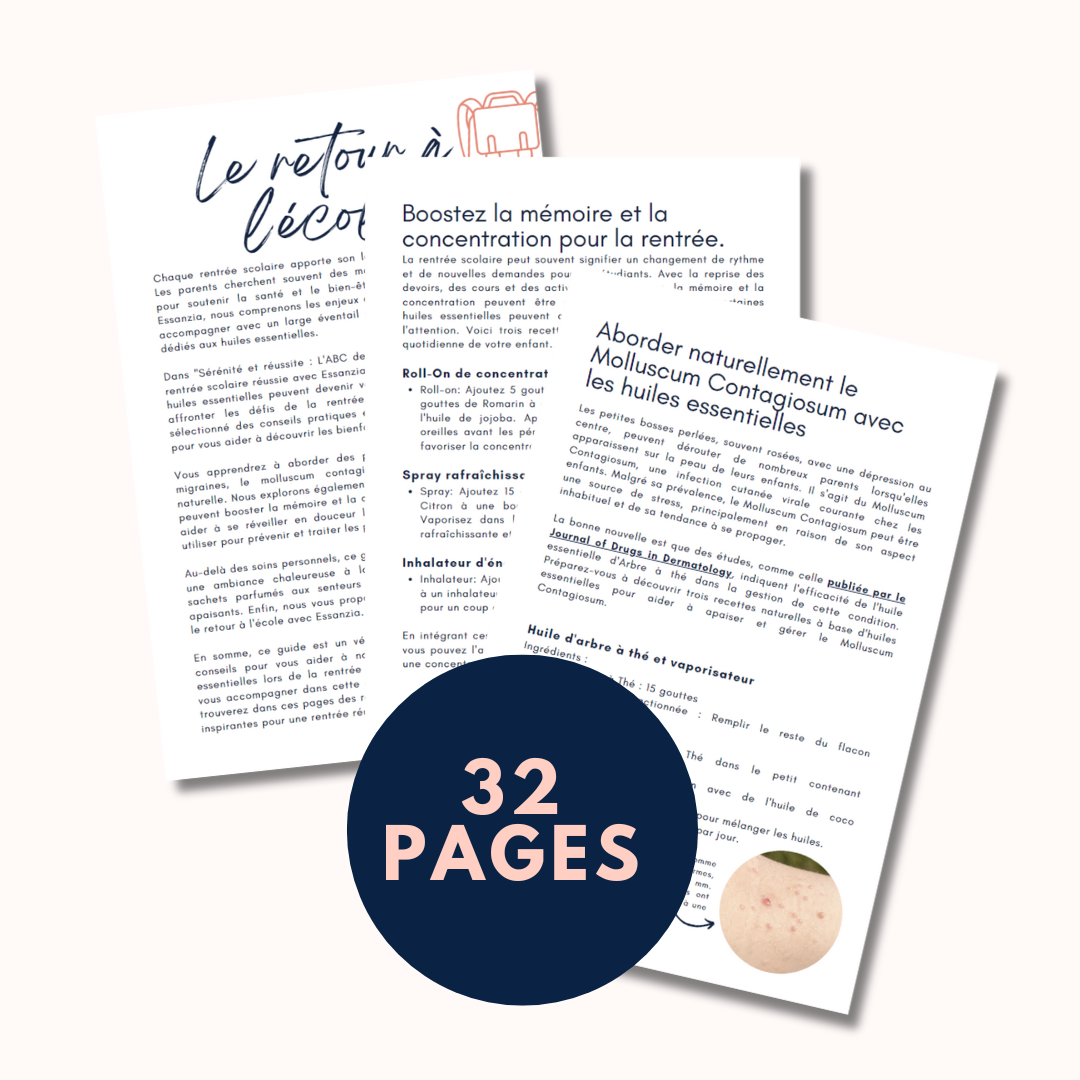 Your support for a balanced start to the year
With our unique and practical guide, discover how essential oils can become invaluable allies in supporting the physical and emotional well-being of your child throughout the school year. Learn how to use nature's gifts to your advantage to face every challenge with serenity.
Practical aromatherapy recipes: easy-to-follow instructions to help your child feel better, both physically and emotionally.
Focus on back-to-school challenges: this guide focuses on specific back-to-school issues, such as acne, lice, or stress.
Essential Oil Application Tools: Learn how to use natural products such as inhalers, roll-on applicators, and other essential oil containers.
Support throughout the school year: this guide accompanies you throughout the school year, helping you to face challenges with serenity.
Your FREE guide to a serene and successful return to school awaits you
This guide is a rich and comforting experience to share with your child. Don't miss this opportunity to start the school year on a positive and serene note.